Rhodes West coast private tour with our professional experienced drivers gives you the best experience and day tour available on Rhodes. Live the legend of the Colossus of Rhodes and visit the site of one of the 7 wonders of the ancient world. Explore the medieval city which is Rhodes 'Old Town', a living and breathing historical site.
As you leave the old town you will pass through the new and onto the ancient stadium and Acropolis of Rhodes which is situated atop the highest part of the city.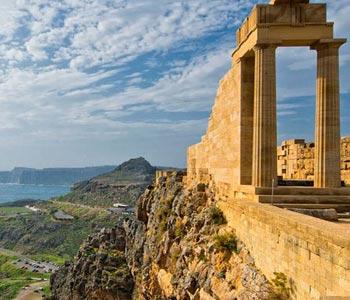 We will continue west to wend our way up the pine tree lined road to Filerimos. Here you can walk around the site of the peaceful monastery and walk the along the Stations of the Cross to the best viewing point on the west coast. We journey on to the Butterfly valley where you can admire the rare admiral moth covering the trunks of the sweet gum trees in this natural beauty spot. Flat shoes,Sun tan cream and hats are a must.
Additional Tour Information:
Additional fee for lunch and entrance fees to sites
Flat shoes,Sun tan cream and hats are a must.
Always carry a small bottle of water.
Additional hours can be added.
Tour Duration Hours: 4-5 Hours. 'Additional hours can be added'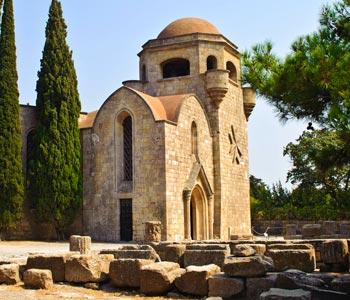 Available: Daily
Extend Your Tour: If you wish to take longer at one particular site or stop for lunch or a swim at one of the island beaches you may extend your tour at the time of booking or on the day with the driver.
Additional time is charged per hour.
Tour also available for larger groups with private bus contact us for details and prices.