Satisfy the hunter/gatherer in you and catch your own supper!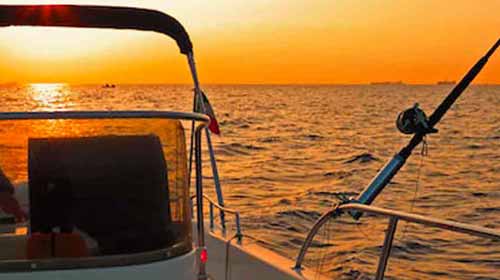 There are few things more peaceful than enjoying late afternoon sun on your face as you contemplate the smooth surface of the Mediterranean Sea.
While you wait for that tug on your line, take in the beautiful coastline of Rhodes and be patient.
Additional Tour Information:
Maximum six passengers carried
All fishing equipment and bait included.
Flat shoes,Sun tan cream and hats are a must.
Bottle's of water included.