Rhodes minibus services Rhodes Minibus transfers Rhodes minibus VIP private services, Rhodes minibus tours, Rhodes airport port minibus services. Special Offers and the best prices available for more information.
Bespoke Travel is the trusted and experienced partner for all your VIP Rhodes  Minibus Transfers, in-resort travel needs, and luxury bespoke VIP Tours on Rhodes Rhodes mini bus - Airport & Port  Transfers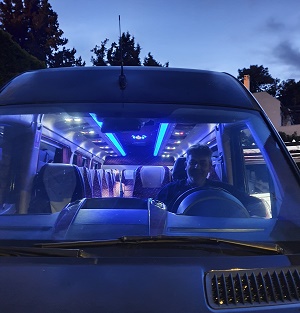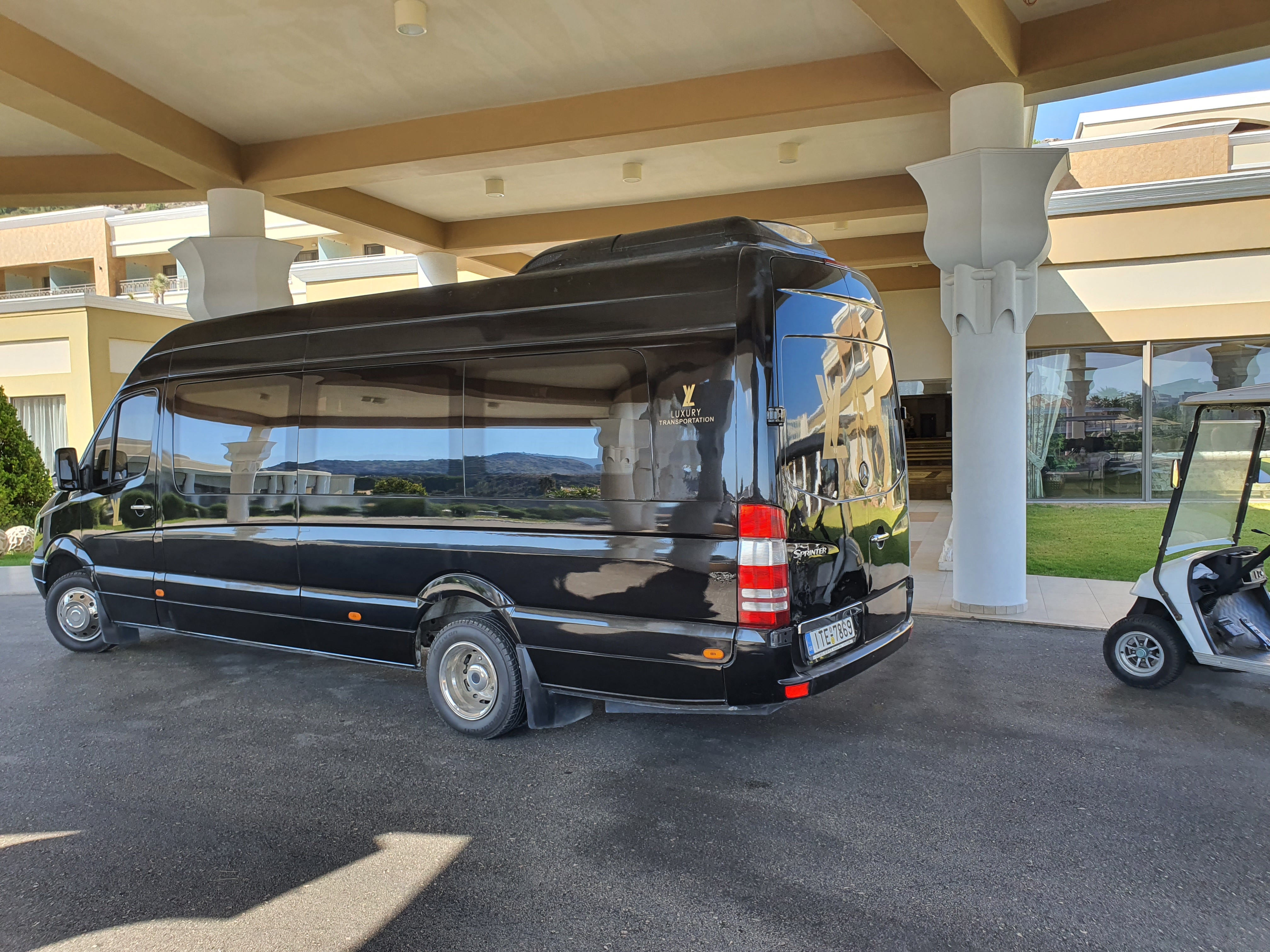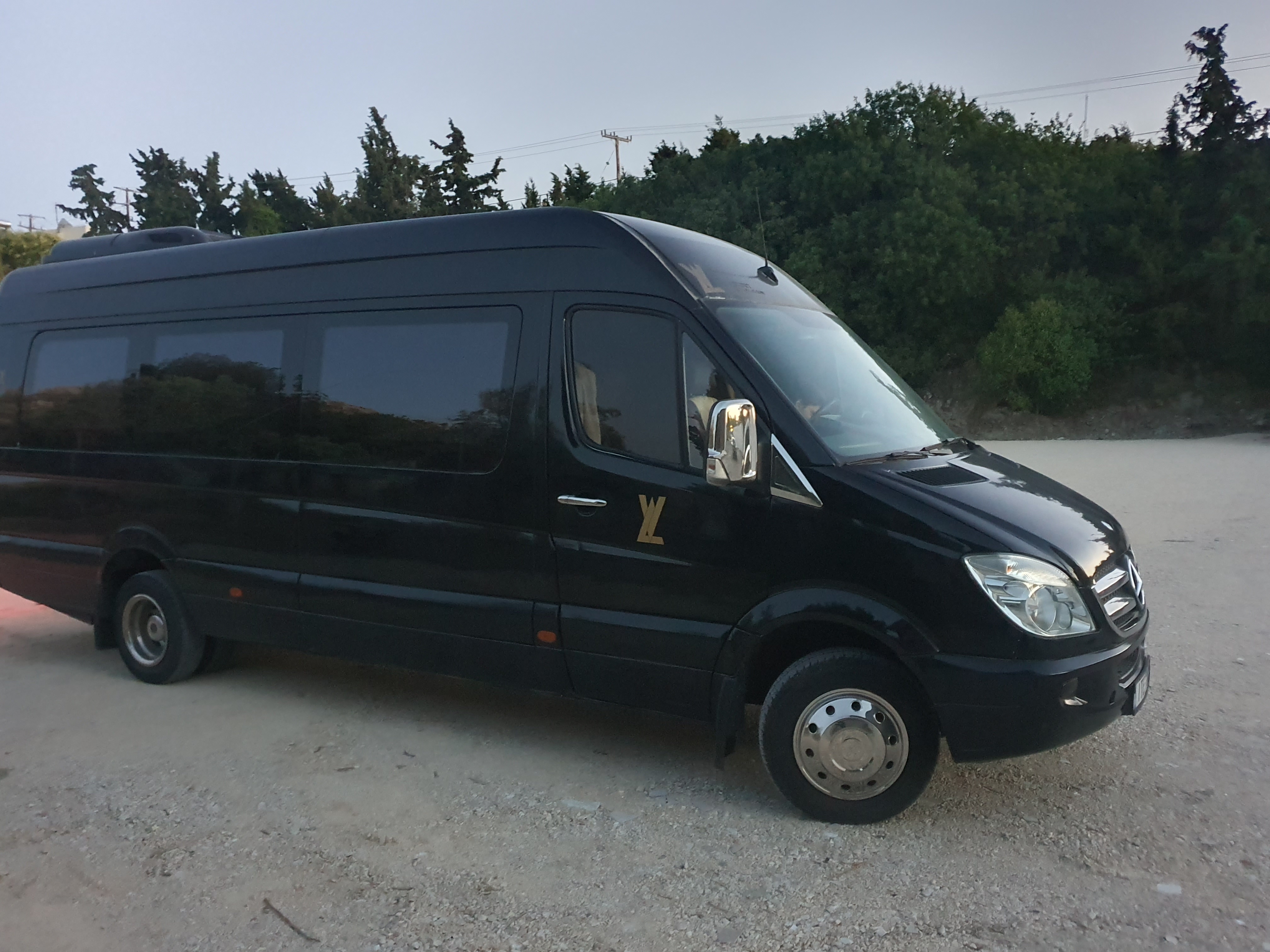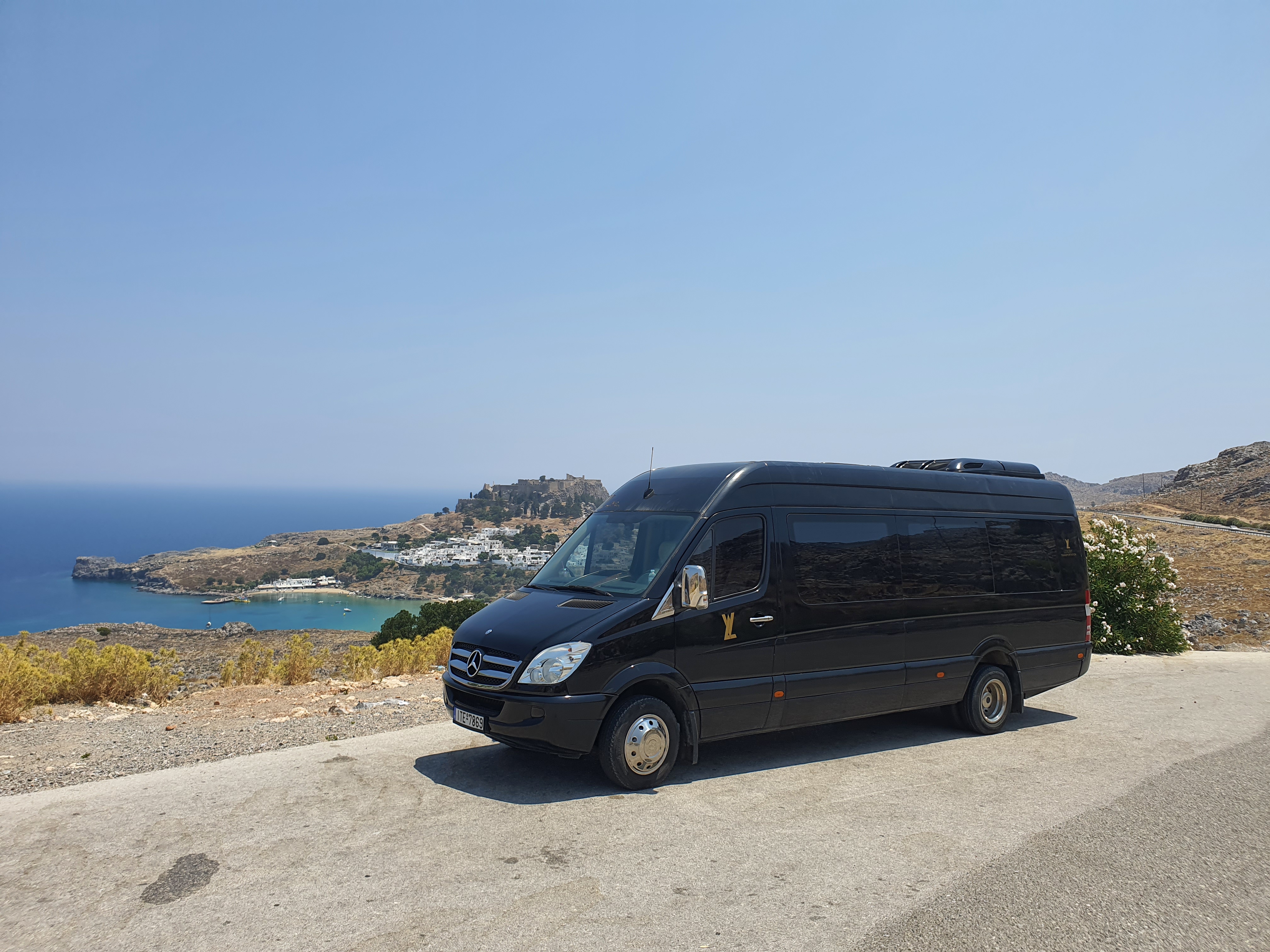 Arrive in VIP style to be greeted by one of our experienced drivers with your named Bespoke Travel welcome sign.
To make your arrival quick and efficient, giving the best possible start to your visit, Bespoke Travel offers luxury direct transfers from the airport, ports, or marina direct to your accommodation.
We track your arrival to ensure we are ready to greet you punctually upon your arrival. No delays, no fuss. Our fleet of luxury Mercedes minibusses each whisks up to 15 people in air-conditioned comfort behind black or tinted windows for the ultimate privacy.
All Bespoke Travel luxury minibusses are kept to the finest standards with high specification valeting, regular maintenance, and full compliance with all testing and insurance requirements.
Our experienced and professional drivers are all fully licensed, courteous, and multilingual. Our experience at Bespoke Travel combined with our passion for looking after tourists, celebrities, diplomats, and business visitors ensures that we can offer you a VIP service to meet your individual requirements, however exacting.
At Bespoke Travel, the customer truly is king.VIP Tours and TransportDuring your stay on Rhodes, we would be delighted to arrange all your transport needs.
Bespoke Travel can arrange tailor-made luxury VIP tours for families or groups of up to 21 passengers, to ensure you experience the very best of the beauty, history, and fun Rhodes has to offer.
Whether your interest is in the history and archaeology of the island, beautiful landscapes, isolated villages or coves, unique water sports, and adventures, or the finest in cuisine or tradition, Bespoke Travel is your first choice for satisfaction.
We also offer specialist services for weddings, conferences, and business meetings throughout the island of Rhodes.
We offer full-day, half-day, or evening options to meet your exact requirements. Just ask Bespoke Travel to meet your needs – we do the rest.
It will be our pleasure to look after you.