Adventure Rib Cruises
All-Day catered cruise to Lindos & St Pauls Bay with swim stops at Alikies caves, Anthony Quinn and Kallithea. Cruise like a millionaire on one of 3 fast ribs (max 8 per boat).
Traditional foods and drinks included. Cash bar/snacks and on-board toilet.
Sails from New Marina.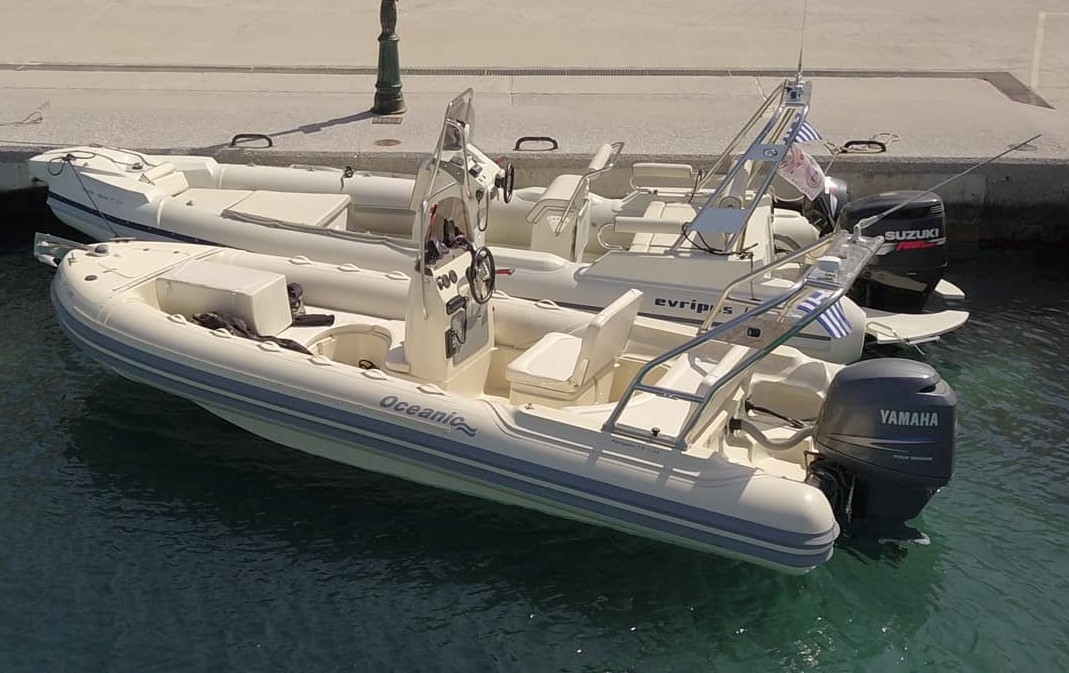 Anastasia Luxury Motor Yacht
Private Charters from Mandraki sailing down the picturesque east coast as far as Lindos or nearby islands with your choice of duration and stops en-route. Lunch, snacks and drinks arranged to suit your requirements.
Onboard WC. Groups up to 21 persons. Sails from Mandraki Harbour.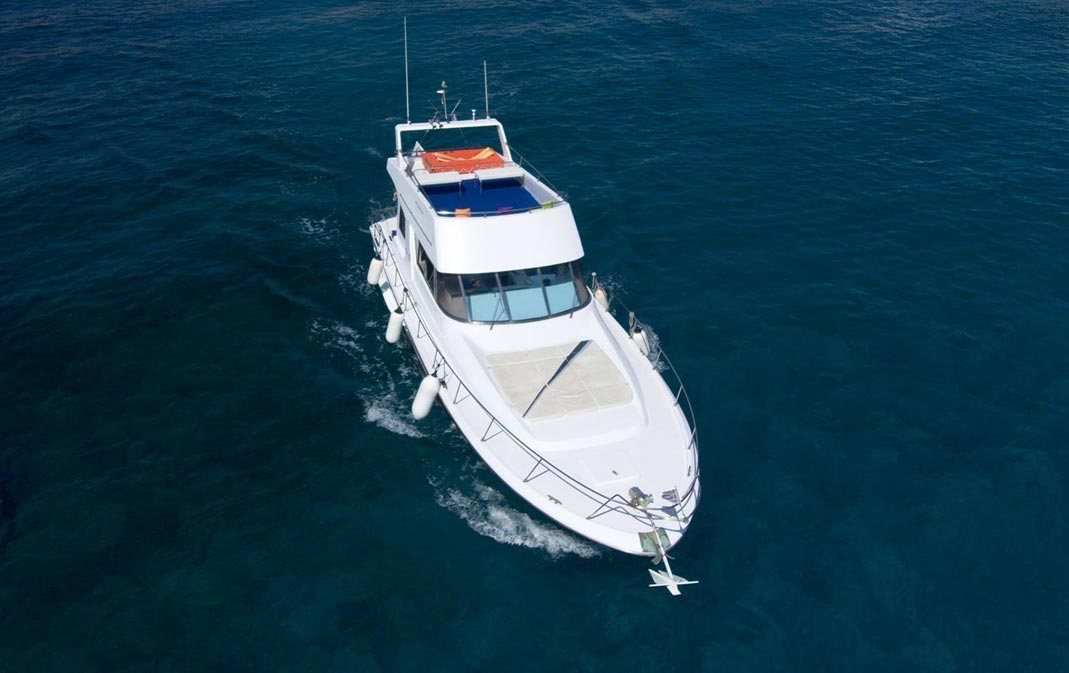 Anerada Sailing Yacht
Champagne welcome to your 10-hour all-day cruise with lunch (starters, salads and BBQ meats) with fruits in the afternoon. Wines, soft drinks, water and ouzo plus snorkel equipment, underwater camera & wifi included.

WC on board.

Sails from Kolymbia to Lindos, Psaltos, Red Sands, underwater caves, Tsambika. Sails from Lindos to Tsambika, underwater caves, Red Sands, Agathi beach and Haraki.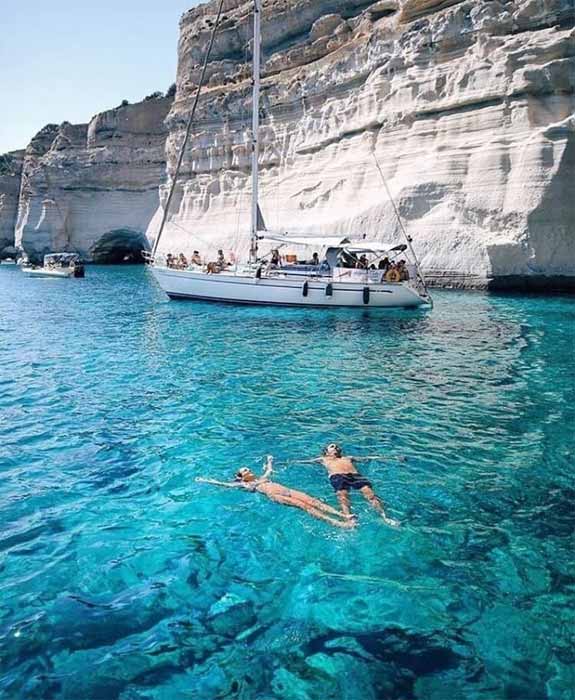 Athina Luxury Motor Yacht
7-hour all-day cruises include a traditional Greek meal, snacks and refreshments plus wifi. Shower and WC on board.
Choose Lindos via up to 5 stops chosen from Tsambika, Sfouggaria, Stegna, Grande Blu, Kokki Ammos, Soulountrania, Agathi, Haraki, and Vlycha or Kallithea Springs stopping at Traganou, Ladiko, Anthony Quinn, Afandou to swim and snorkel. Sails from Kolymbia.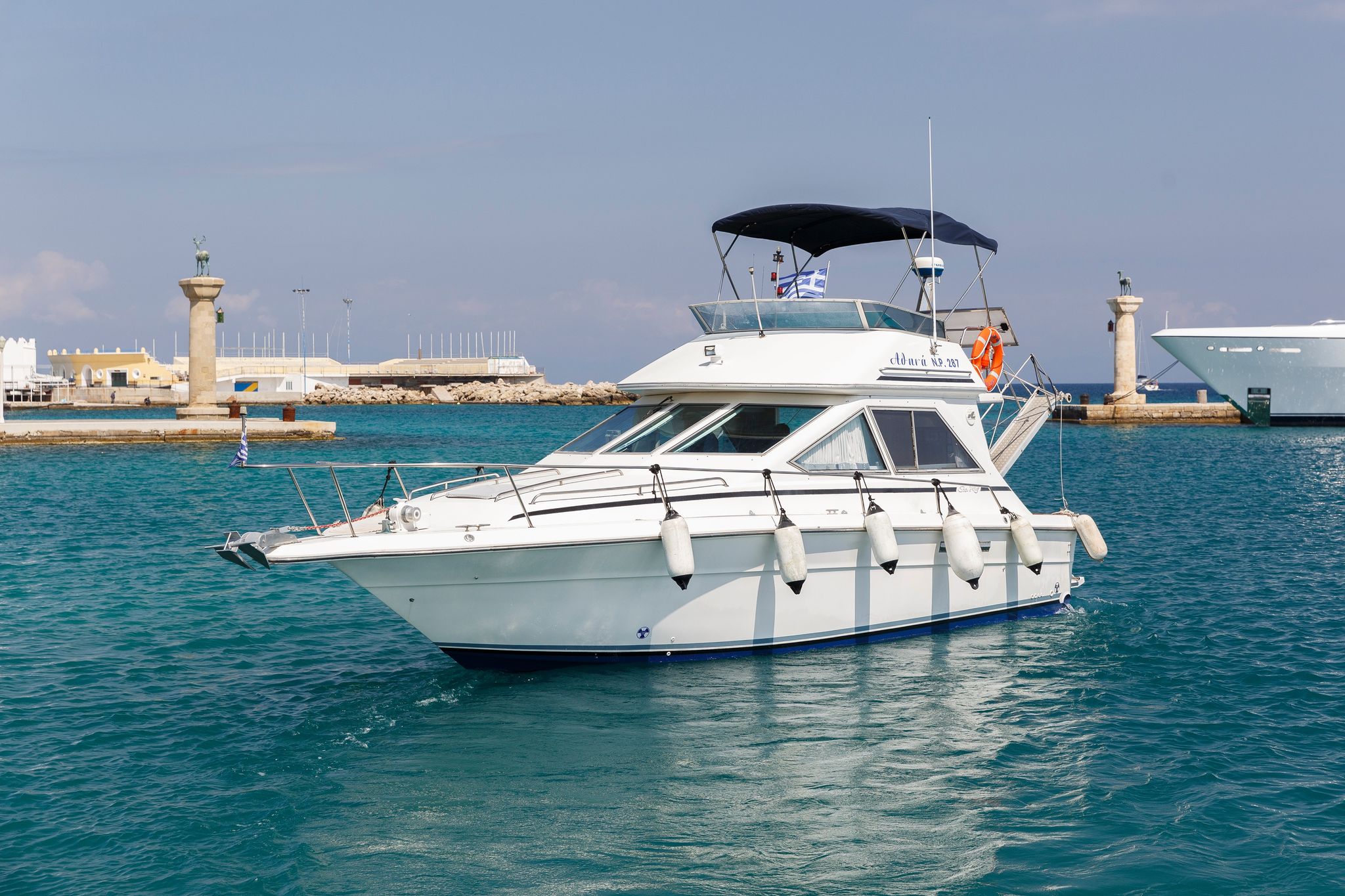 Boss Motor Yacht Private Charter
Fully catered luxury cruising for up to 7 guests accommodated in 3 cabins. Buffet lunch and unlimited beverages included.
Choose from 4 Hours to Kallithea, Afandou, and Antony Quinn.
6 Hours to Kallithea, Afandou, Tsambika and Antony Quinn.
7 Hours to Lindos Acropolis and village (3 hours) and swim at Tsambika beach.
7 hours to Symi harbour visiting Panormitis Monastery and swim and snorkel stop at St George's Bay.
Sails from Mandraki Harbour.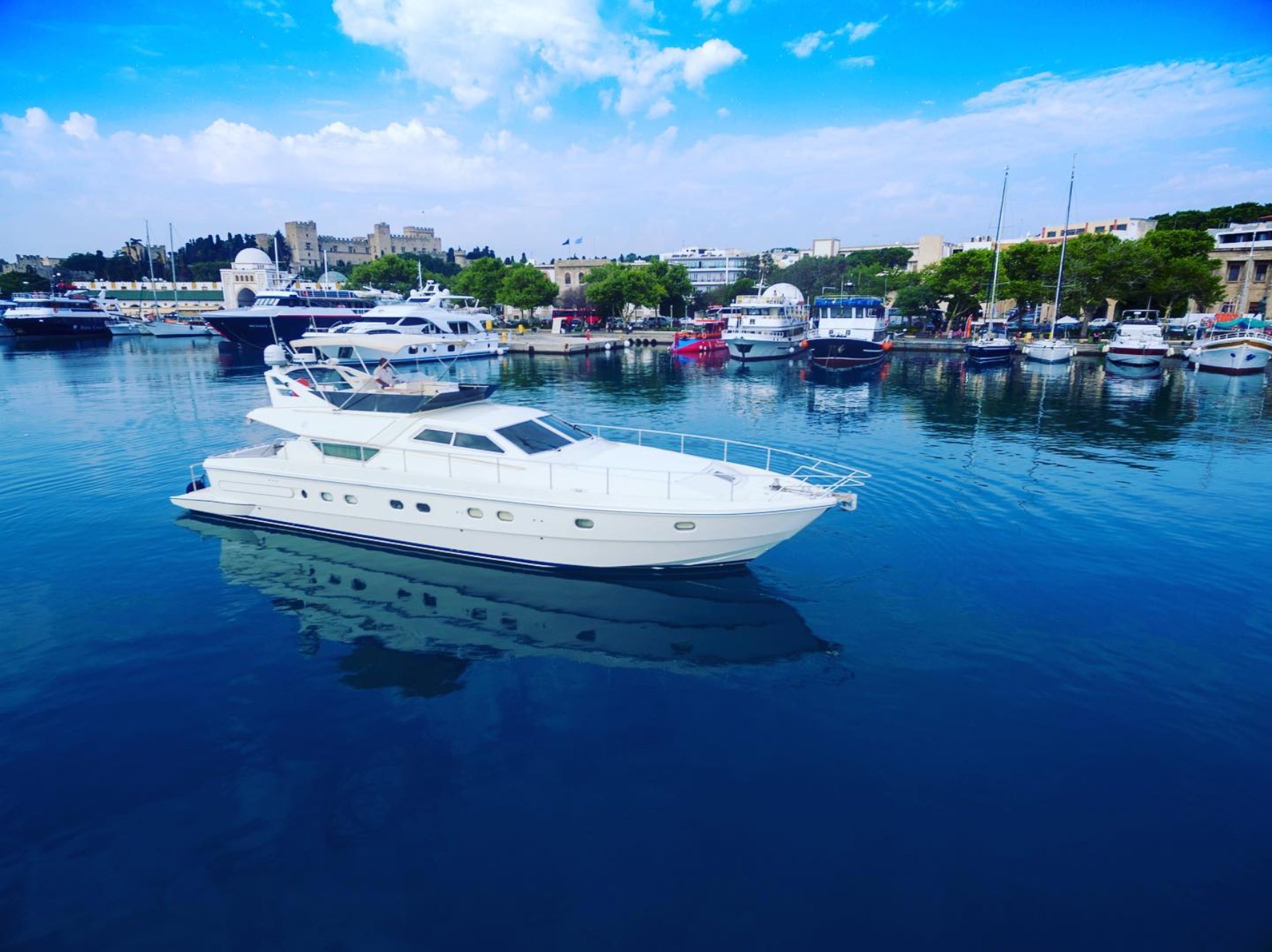 Lelaxos Luxury Motor Yacht Private Charter
3 cabins and luxury accommodation including lounge with TV, PC and wifi. Choose from destinations including Rhodes, Kallithea, Tsambika, Lindos, Halki, Tilos, Nisiros, Symi & Panormitis for groups of up to 12 guests for one to as many days as you wish. Fully equipped kitchen with mini-oven and fridge. Sails from Mandraki Harbour.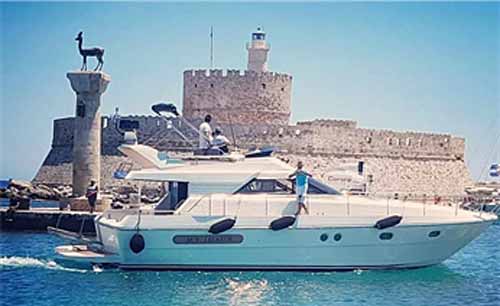 Prestige Luxury Yacht Cruises
Private charters for up to 20 guests. Choose all-day 7½ hour cruises to Lindos & Anthony Quinn or Symi (Yalos [Symi harbour/village], Panormitis and St George's Bay), or a 3-hour sunset cruise to Kallithea including champagne upon boarding. Day cruises include snacks and drinks including beer, wine, soda, tea and coffee. Swim stops on all cruises.
Lunch optional. Bespoke charters for one or more days can be arranged. Sails from Mandraki Harbour.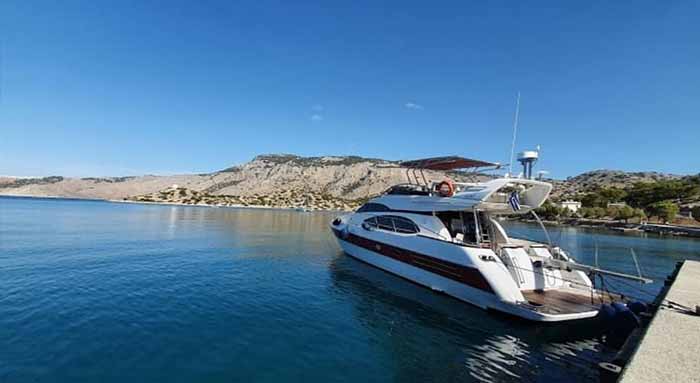 Romantika Classic Sailing Yacht 6 hour day cruise
Relax on cushioned seating or bean bags on this all-inclusive cruise on a 22m traditional sailing yacht to swim and snorkel at Kallithea, Traganou caves and Anthony Quinn Enjoy a buffet of Greek cuisine with unlimited beers, wines and soft drinks. Sails from Mandraki Harbour. Romantika can also be privately chartered for groups of up to 22 with a bespoke itinerary and catering. Sails from Mandraki Harbour.
INCLUDED: Snorkels and masks. Food and drinks as detailed above.
NOT INCLUDED: Transfers to/from embarkation point (please enquire).
Personal spending at onboard cash bars, ashore (food, drink and entry fees at historic sites/museums you choose to visit).
TRAVEL ADVICE: T-shirts, hats and high-factor sunscreen for daytime deck travel. Sensible deck shoes/trainers. Camera! Towels and swimwear. Cardigan or jacket for the evening cruises.