Rhodes private Symi cruise offers you an experience of a lifetime onboard our luxury private yacht.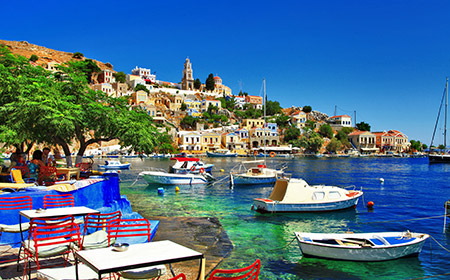 Set sail for the picturesque island of Symi and enjoy a quieter ride!
Watch out for dolphins as we skim the waves with the wind in our sails.
You can choose your own way to view this picture-perfect island – as well as visiting the main harbor you can also enjoy inaccessible coves for swimming and relaxing!
Our yacht can comfortably take up to 22 people, or you can choose to have the yacht to yourselves and even spend the night on board (sleeps 4).
Additional Tour Information:
Additional fee for lunch and entrance fees to sites.
Yacht capacity 22 people.
Flat shoes, Sun tan cream, and hats are a must.
Always carry a small bottle of water.
Stay the night in the cabin on board at an additional fee.
For more info please contact us.