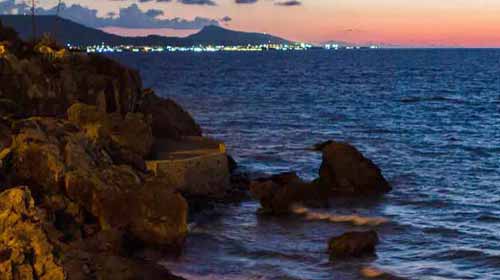 Experience what our diverse island has to offer. The valley of the butterflies, Ancient Kamiros, sample the local firewater at Siana and more-there's something for everyone. Guided Tour.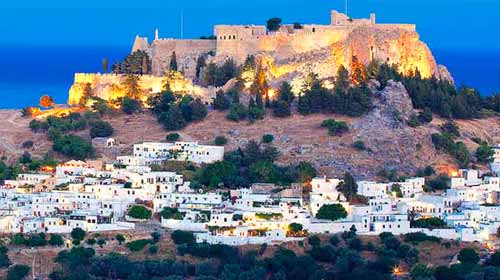 Approach the 'Jewel Of Rhodes' from the sea, with time to explore the Acropolis and the narrow, cobbled streets of Lindos village or relax on its lovely sandy beach.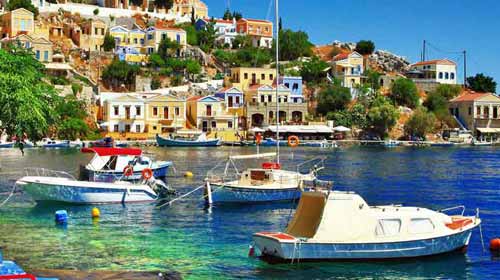 Symi By Day.
Scenic Symi - visit unspoilt Symi.
Famous for its sponge and spices.
Symi captures the hearts of all that visit her.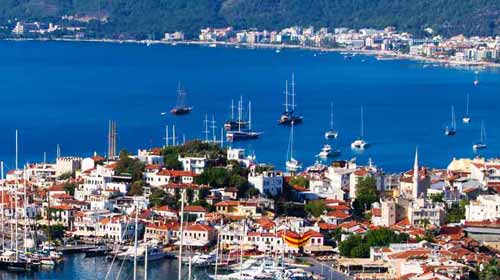 Turkey By Day

Turkey By Day.
Explore another fantastic country on your holiday. Haggle away in the Marmaris bazaar for leather, gold, t-shirts & more.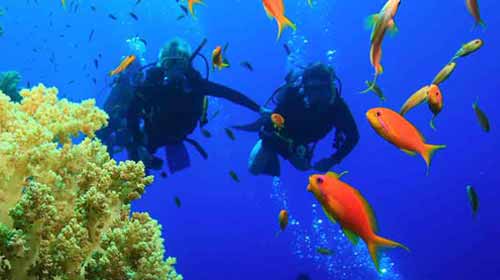 Scuba Diving

Join one of the qualified diving companies for a spectacular day out, 5* PADI diving school, in the beautiful bay of Kalithea for an underwater experience you will never forget.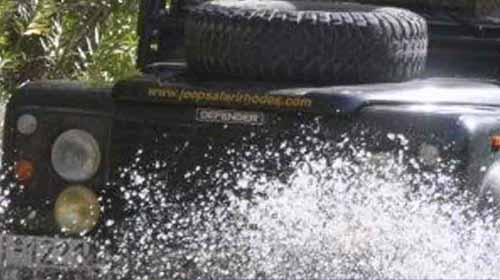 Jeep Safari 4x4

For those who are looking for an adventure - the ultimate mix of culture and 4x4 fun!
Accompanied by one of our unique safari hosts. Self Driving Jeep Safari or Jeep Safari with a professional driver.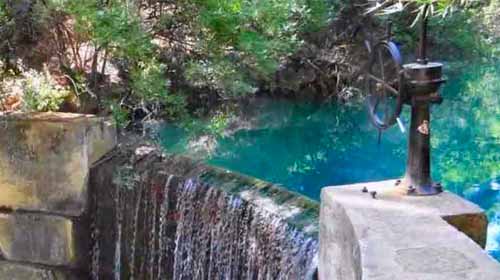 Seven Springs, Lindos, Charaki

Seven Springs, Lindos and lunch or swimming in Charaki
Visit seven springs and wonderful Lindos.
Take time for a swin in the beautiful bay of Charaki and some lunch before your retun to your hotel.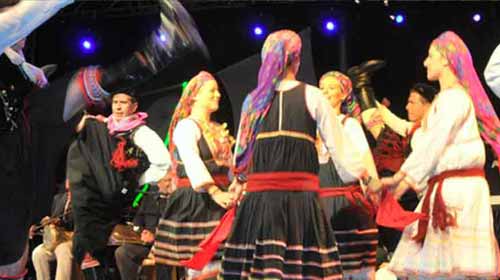 Greek Nights

Enjoy this fantastic opportunity of hospitality from the village of Afandou we offer a great evening full of fun accompanied with a meze style meal, traditional music and local wine.
Then its time to learn the steps of Zorba.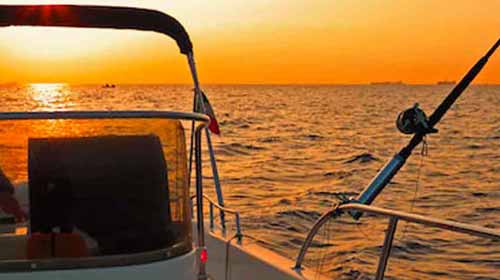 Daytime Fishing Trips

A relaxing way to spend the afternoon and enjoy the sunset.
We offer small personal fishing trips of up to 6 people.
All equipment is included.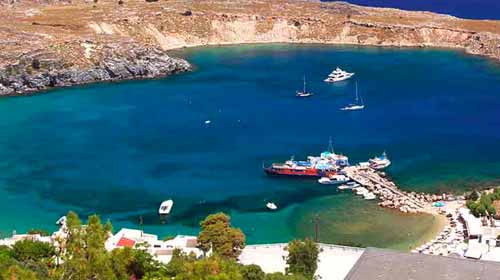 Lindos By Day

A trip to Lindos and its famous Acropolis is a must for every visitor to Rhodes. You'll fall in love with the village and want to go back time and time again.